GOA Backs Ken Paxton for Attorney General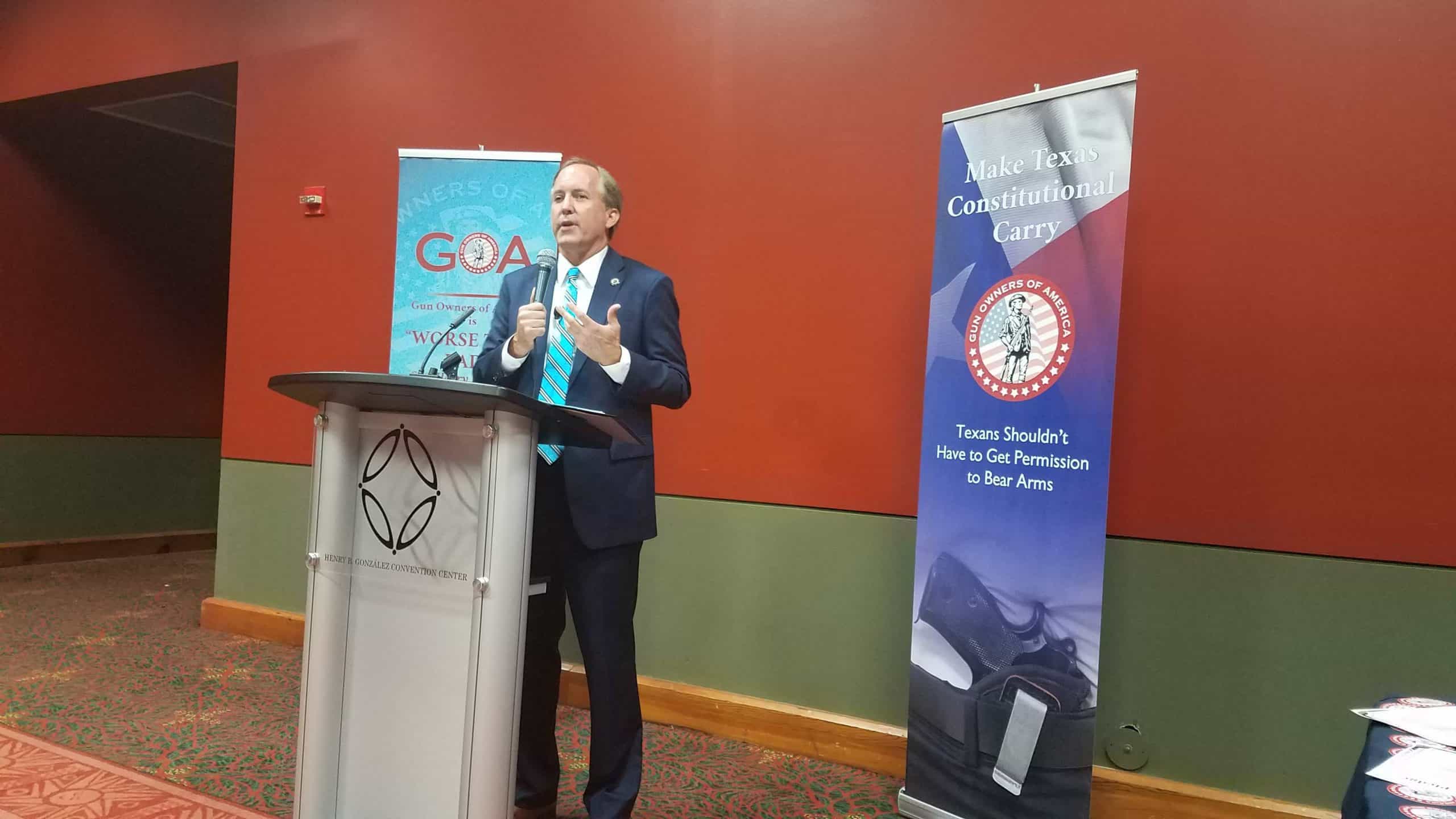 Ken Paxton is the Gun Owners' Choice for Attorney General
Vote for Ken Paxton in the Runoff Election
Dear friend,
Texas gun owners have had a true friend in Attorney General Ken Paxton.
As the top law enforcement official in Texas, Paxton has repeatedly and without fail enforced Texas' strong pro-gun laws, standing up against the Biden administration and against anti-gun local government officials.
That's why Gun Owners of America is proud to support Paxton for re-election as Attorney General.
We hope you remember that as the COVID shutdowns began, Paxton fought to ensure that gun stores remained open for business. In three short days, he issued an opinion prohibiting county judges from shutting down gun-related businesses.
Further, after local anti-gun officials in Austin imposed an illegal gun-free zone, Paxton sued and won.
However, Paxton hasn't just fought for your rights at the local level, he's also fought infringements coming from the federal government.
In fact, he's taken the Biden administration to court to support GOA's suppressor freedom bill. While this case is still pending, Paxton is giving anti-gunners in the White House and ATF headaches with his pro-freedom stand.
Additionally, Paxton has joined many amicus briefs around the country to stand for gun rights — including in GOA's bump stock case.
He has made it clear to financial institutions that he will enforce Texas' new law prohibiting state contracts with banks that have anti-gun policies.
This is just a small sampling of Paxton's Second Amendment work. He has stood for gun owners, and now it's time for gun owners to stand for Paxton.
Please consider donating or volunteering to help re-elect Ken Paxton. But most importantly, please make plans to vote for Ken Paxton for Texas Attorney General!
As gun owners will face at least two more years of an anti-gun White House, Texas gun owners need a fighter to stand in the gap for their rights.
Ken Paxton is that proven fighter. He's earned your vote for Attorney General.
In liberty,
Tim Macy
Chairman
Gun Owners of America

Paid for by Gun Owners of America, Inc. Not authorized by any candidate or candidate's committee.
Recent GOA News & Updates