Your gun rights are SO CLOSE to a touchdown!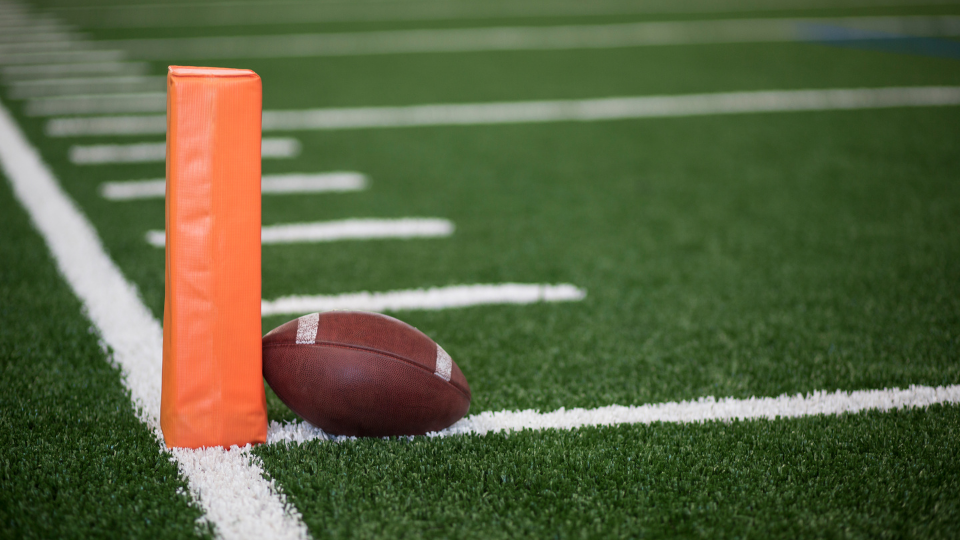 Gun Rights in Texas are in the Red Zone & We need YOUR help to make it to the End Zone
We're on the cusp of major victories for our right to keep and bear arms in Texas! As we race toward the end of session in just over a week, several important bills are almost to the finish line. Here's an update and information on what you can do to help get these bills all the way to victory.
Constitutional Carry
HB 1927 by Schaefer has passed the House and Senate with differing language and has been in conference committee since May 13 to hash out the final language. Although conference committee negotiations are internal, we have seen Rep. Schaefer consistently fight hard for the strongest bill possible, and we have every reason to believe he is continuing to advocate for our rights.
Earlier today, Rep. Schaefer announced: "Great progress is being made on Constitutional Carry! Positive work with the Senate continues."
Who is responsible: The House has consistently shown a willingness to follow Rep. Schaefer's lead on Constitutional Carry and passed a strong version. Lt. Gov. Patrick and the Senate have preferred to listen to the law enforcement lobby and the Sheriff's Association as they have lobbied against your rights. That's why it has taken so long to get this bill across the finish line.
The Senate must understand that it is important to get a strong Constitutional Carry bill to the Governor's desk – and to include maximum protections for honest Texans.
Suppressor Freedom
The House passed HB 957 by Oliverson on May 4 with a 95-51 vote. A Senate committee heard it last week and voted it forward earlier this week. It is on the intent calendar and will be eligible for a Senate floor vote as early as tomorrow. So far, there have not been any amendments; if the Senate passes a clean bill with no changes, it will go straight to the Governor's desk.
Who is responsible: The Senate needs to take action to pass this bill.
See our Suppressor Freedom handout.
2A Sanctuary
Weeks ago, the House passed HB 2622 by Holland and the Senate passed SB 513 by Hall. Each bill would generally keep our state personnel and resources from being used to enforce future Federal gun-grab laws and withhold funding from agencies or entities that violate this law. The Senate version also included an individual criminal penalty for some who violate this law.
Who is responsible: The House has not moved SB 513 forward at all, and time is now very short for a bill to get through the committee process. But last week, a Senate committee heard HB 2622 and voted it forward. It will be eligible for a Senate floor vote as early as tomorrow. This should be an easy vote for the Senate, because it already passed similar language – as long as the Senate doesn't decide to play games with the bill.
Emergency Powers
The Senate passed SB 18 weeks ago, but the House has not held a hearing on it. The House passed HB 1500 (the companion bill) weeks ago, and the Senate held a hearing on it earlier today. We expect a quick committee vote because there is already support for this language. Also, the Senate passed a substantively identical version of this bill with a 23-7 vote, so we already know that the Senate supports this measure.
Who is responsible: The Senate committee needs to be sure to vote the bill out of committee and bring it to the Senate floor before deadlines run out.
See our Emergency Powers handout.
TAKE ACTION!
The Senate has the power to take action and get our priority legislation to the finish line. Please call your own State Senator's Capitol office. You'll find their information here.
Urge him or her to get GOA priority legislation over the finish line, including HB 1927 (Constitutional Carry), HB 2622 (2A Sanctuary), HB 957 (Suppressor Freedom), and HB 1500 (Emergency Powers). 
See our handouts (above) for additional talking points.
Thank you for helping get these bills to the finish line, so we can restore more of our all-important right to keep and bear arms!
Recent GOA News & Updates