The Results Are In . . .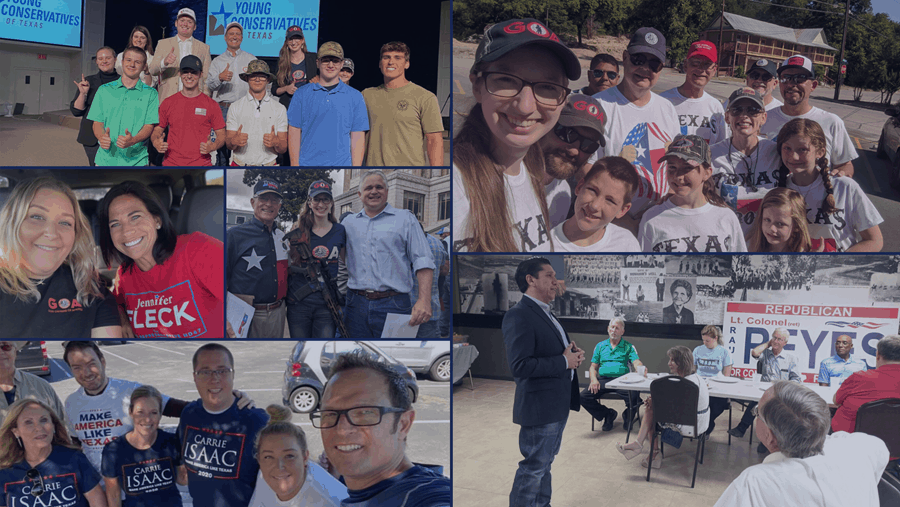 Written by admin
Published
For months, GOA activists have poured their heart and soul into helping us turn out the vote for Gun Owner's Choice Candidates in the primary election cycle. Days of action, phone banking, town halls, candidate meet and greets—all of these have been a part of our fight.
Congratulations to the following GOA endorsed candidates who won their races in today's Primary Run-off Election:
Bryan Slaton, House District 2
Carrie Isaac, House District 45
Shelby Slawson, House District 59
Ronny Jackson, Congressional District 13
Jim Johnson, 431st District Judge in Denton County
​These are added to the list of GOA endorsed candidates who won outright in the March primary election: 
Louie Gohmert, Congressional District 1
Van Taylor, Congressional District 3
Randy Weber, Congressional District 14
Chip Roy, Congressional District 21
Michael Cloud, Congressional District 27
Jeff Cason, House District 92
Briscoe Cain, House District 128
Paul Perry, Ellis County Commissioner Precinct 3
It is truly because of you that GOA Texas is able to succeed. Thank you for all of your work to make these victories possible—showing up to blockwalk, giving toward the cause, and helping get out the vote. 
With so many Gun Owner's Choice candidates winning their races, tonight's election can be the start of restoring our gun rights in Texas.
Help us continue the fight by becoming a GOA Texas member.
Then learn how to fight alongside us by joining our GOA Texas Facebook group.
Recent GOA News & Updates