Ken Paxton Continues to Stand for Your Rights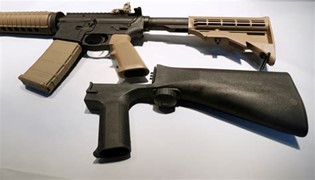 Ken Paxton Joins GOA's Bump Stock Case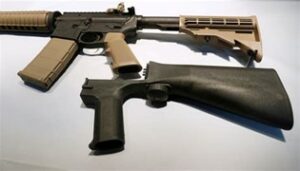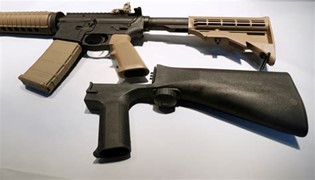 Dear friend,
Gun owners in Texas know that Ken Paxton is a fighter for your right to keep and bear arms.
And he's not backing down.
Paxton has just teamed up with GOA in our legal challenge to the ATF and their illegal ban on bump stocks. In fact, he's asking the Supreme Court to hear the case and strike down the ban on bump stocks.
In his brief, he says:
The [Supreme Court should] also not defer to the ATF's interpretation because it implicates the fundamental right to keep and bear arms. The [bump stock ban] effectively transforms commonly owned firearms into banned machineguns simply because of the use of nonmechanical bump stock accessories. This interpretation categorically expands the text of the criminal statute in a way that Congress couldn't possibly have intended. And it expands criminal liability at the expense of Second Amendment rights, diminishing the latter absent a sufficient and compelling justification. When the ATF—or any agency— invades protected rights by interpreting statutes too broadly, this Court should step in.
This bump stock case lays the groundwork to fight current and future gun control. Should gun owners be victorious on bump stocks, it could set a precedent used to fight Biden's recently announced homemade gun ban and other proposed gun control measures.
GOA is glad to have Attorney General Ken Paxton in the trenches fighting along side us, and that's why we're glad to support him for re-election for Attorney General.
Please consider donating or volunteering to help re-elect Ken Paxton. But most importantly, please make plans to vote for Ken Paxton for Texas Attorney General!
As gun owners will face at least two more years of an anti-gun White House, Texas gun owners need a fighter to stand in the gap for their rights.
Ken Paxton is fighting for your rights. He's earned your vote for Attorney General.
In liberty,
Tim Macy
Chairman
Gun Owners of America
Paid for by Gun Owners of America, Inc. Not authorized by any candidate or candidate's committee.
Recent GOA News & Updates