GOA Texas BULLET: 2-22-2021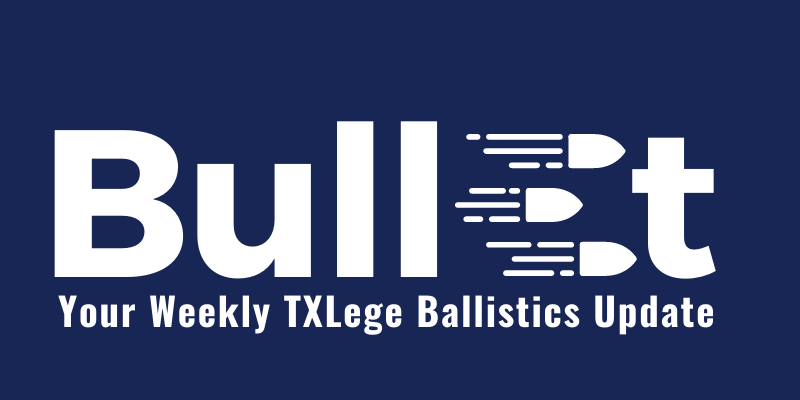 What is the Texas Lege doing right now? 
Many committees in both the House and Senate are holding emergency hearings on the ERCOT / power outage issues.
See a calendar of hearings on the TLO website. From that calendar, you can click any hearing notice for links to listen in and submit comments.
You can view any current committee livestreams from the front page of the TLO website (Right column: Legislative Activity > Video Broadcasts). Past committee livestreams are here: House | Senate.
This gives us an idea of what hearings and comment submission may look like for gun bills (see below).
Neither the House nor the Senate has started referring bills to committees yet.
After a chamber refers gun bills to committees, we will ask you to contact those committees asking for a quick hearing + vote on our priority bills. 
How will we be able to give input at committee hearings? 
With committees stalling, what can WE do RIGHT NOW for gun rights? 
Ask your legislators to co-author our GOA Texas priority bills. 
Legislators have filed a record number of strong, pro-gun priority legislation, such as Constitutional Carry, ending "gun-free" zones, and Second Amendment Sanctuary.
With committee hearings on most issues delayed, it will be critical to get as many co-authors as possible on these bills before they reach committee hearings.
Recent GOA News & Updates