Help Move Constitutional Carry Forward in Texas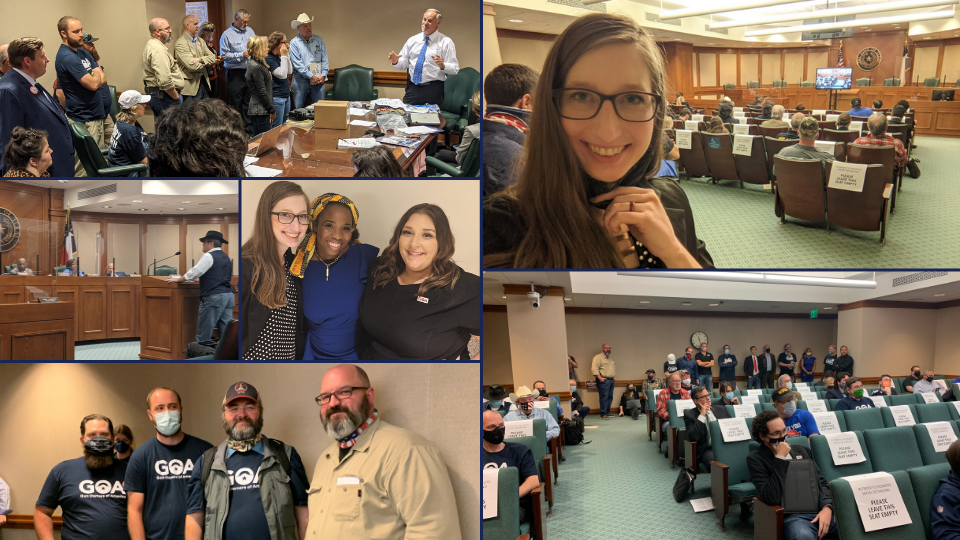 GOA members showed up in full force for the historic March 25
th
Constitutional Carry committee hearing in the Texas House – testifying
all night until 5:30 am to support this priority legislation.
As we anticipate moving legislation to the House floor and through the Senate, it is critical for you to reach out again to your own State Representative and State Senator. 
Please use the form on this page to write your own message to your legislators.  
Ask them to commit to prioritizing Constitutional Carry legislation. 

 

Tell them you want a Constitutional Carry bill that will

apply to

everyone who can legally possess a handgun

, recognizing their right to

carry that handgun,

open or concealed, without a permit. 

 
Feel free to follow up with a phone call to ask if they received your message and if they are committed to prioritizing Constitutional Carry. Click here to find your legislators' contact information and to see if they have already coauthored Constitutional Carry. 
You can also see coauthors at these links: 
Do not delay – time is critical. Please contact your legislators now. 
Recent GOA News & Updates