Gun carry saves lives . . . again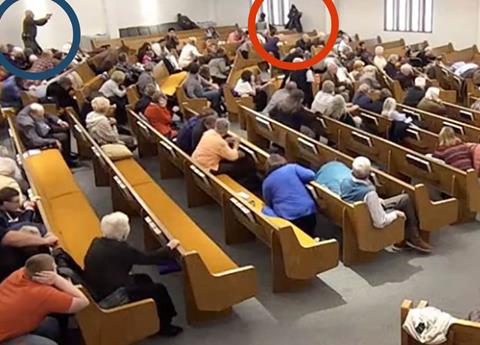 Written by admin
Published
Last weekend, a massacre was prevented in a church outside Fort Worth, Texas.  And it was prevented by the church's program of using armed members of the congregation to counter armed violence.
Following the massacre of 26 people in a small Baptist church in Sutherland Springs, Texas amended its laws to allow people with concealed carry licenses to provide armed security in Texas churches. That law was sponsored by GOA ally Rep. Matt Rinaldi and pushed actively by our Texas members.
West Freeway Church of Christ had such a program in place when it was attacked by a transient on Sunday. A team of volunteers was armed and prepared to defend churchgoers. As a result, casualties were limited
to one member of the congregation and one member of the security force.
Contrast this to 26 deaths in Sutherland Springs only 2 years before Texas enacted its pro-gun law.
While any death is a tragedy, we can assume that 24 people outside Fort Worth are still alive because Texas honored the Second Amendment rather than pursuing a politically motivated attack on the Constitution.  Had a variety of statutes and circumstances not disarmed shoppers in El Paso last summer, bloodshed could have been avoided there as well.
Texas is now at another crossroads.
When the legislature convenes in 2021, it will have an opportunity to expand its pro-gun pro-safety program by passing Constitutional Carry.
Without exception, the 17 Constitutional Carry states are the safest states in the country, while those with rigorous gun bans, such as New York, Illinois, Maryland, and California, are the most dangerous.  California — which is rabidly anti-gun — has the highest level of mass murders in the country.
But now is the time to begin our campaign to make Texas safer by allowing law-abiding Texans to exercise their Second Amendment rights without the government's permission.
So please click here now and contact your State Senator and State Representative.
Remind them that Constitutional Carry will be before them sooner than they think. And ask for their early and strong support.
Recent GOA News & Updates