GOA Member Testimony Highlights: We're safest when we are free to keep our guns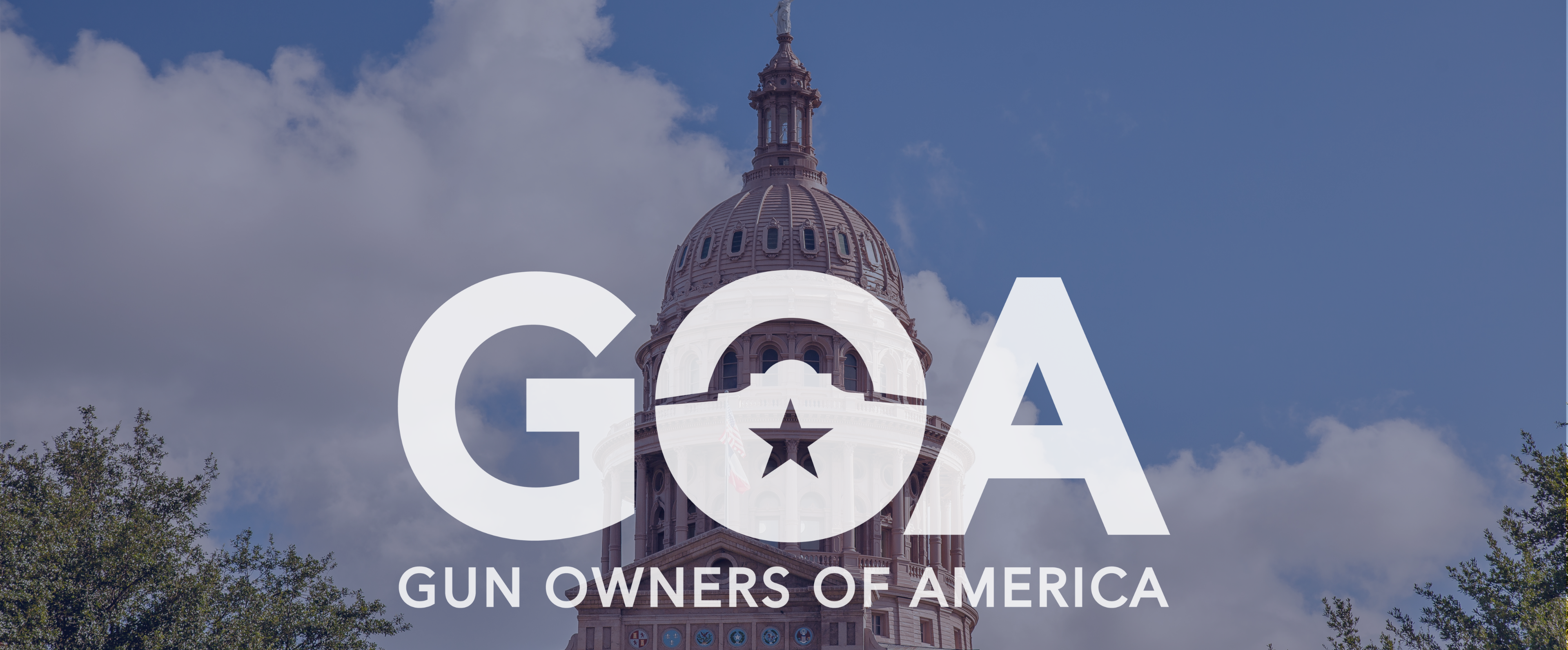 Thank you to the GOA members and activists who took the time recently to submit a statement to the Texas House Select Committee on Mass Violence Prevention and Community Safety. 
This committee has been discussing measures to "keep us safe" for over a year, but we are very concerned that dangerous gun control policies are on the table — including red flag laws, expanded background checks, and anti-gun "threat assessment." 
We are thankful that GOA members and activists have stood strong and dominated the testimony periods. Their clear message: "We're safest when we are free to keep and carry our guns." 
Here are some quotes from statements the committee received: 
"If my ability to protect myself and family is limited, then the ability for my family to live safely is threatened." – Frank Cain 
"Law-abiding citizens are not to be persecuted by unjust, tyrannical laws simply because of another shooting . . ." – Gabriel Gaitan
"I am most safe when I carry a gun myself and can protect myself. I am 5'4" and 130 lbs. I need something to give me a fighting chance in these times that we live in." – Vickie McGovern
"If any government infringes on this natural right [the right to keep and bear arms] before a crime is committed, that government has acted immorally and also denied them due process." – Tyler Gregg
"Texas should uphold an individual's right to carry a firearm." – Andra Ward Haney
"Armed, law-abiding citizens remain the public's most immediately available defense against violent crime." – Tim D. Kane
"It is a false premise that we can stop evil and guarantee safety by removing any tool." – David Elliot
"A good guy with a gun is the check and balance against a bad guy with a gun. Let's keep Texans safe and pass Constitutional Carry and end gun free zones." – Aaron James
"I cannot defend myself without a firearm. Why would you even consider restricting my ability to obtain and possess a firearm?" – Loretta Vincelette
You can view these statements and others online: 
Action Needed: 
We're glad that so many Texans who value our freedoms have submitted statements to this committee, and that hundreds of others have shown up in person this past year at hearings all across Texas.  
But that doesn't mean our gun rights are safe. 
The next legislative session begins on January 12, and far too many legislators want to penalize honest gun owners. 
Please reach out to your State Representative and State Senator today. It only takes a few minutes of your time — here's what to do: 
Find their information

.

Markdown the phone numbers for their District Office and their Capitol Office.

 

Call

the District Office and/or Capitol Office

. Ask for a phone meeting with your State Representative and State Senator.

 

Ask for their support for gun rights

. Specifically, ask them to put their name on any bill that Gun Owners of America supports, including Constitutional Carry and ending "gun-free" zones. Feel free to use any of

our

Resources

for talking points.

 
Recent GOA News & Updates