100 years ago women got the right to vote, this year we need to make sure they show up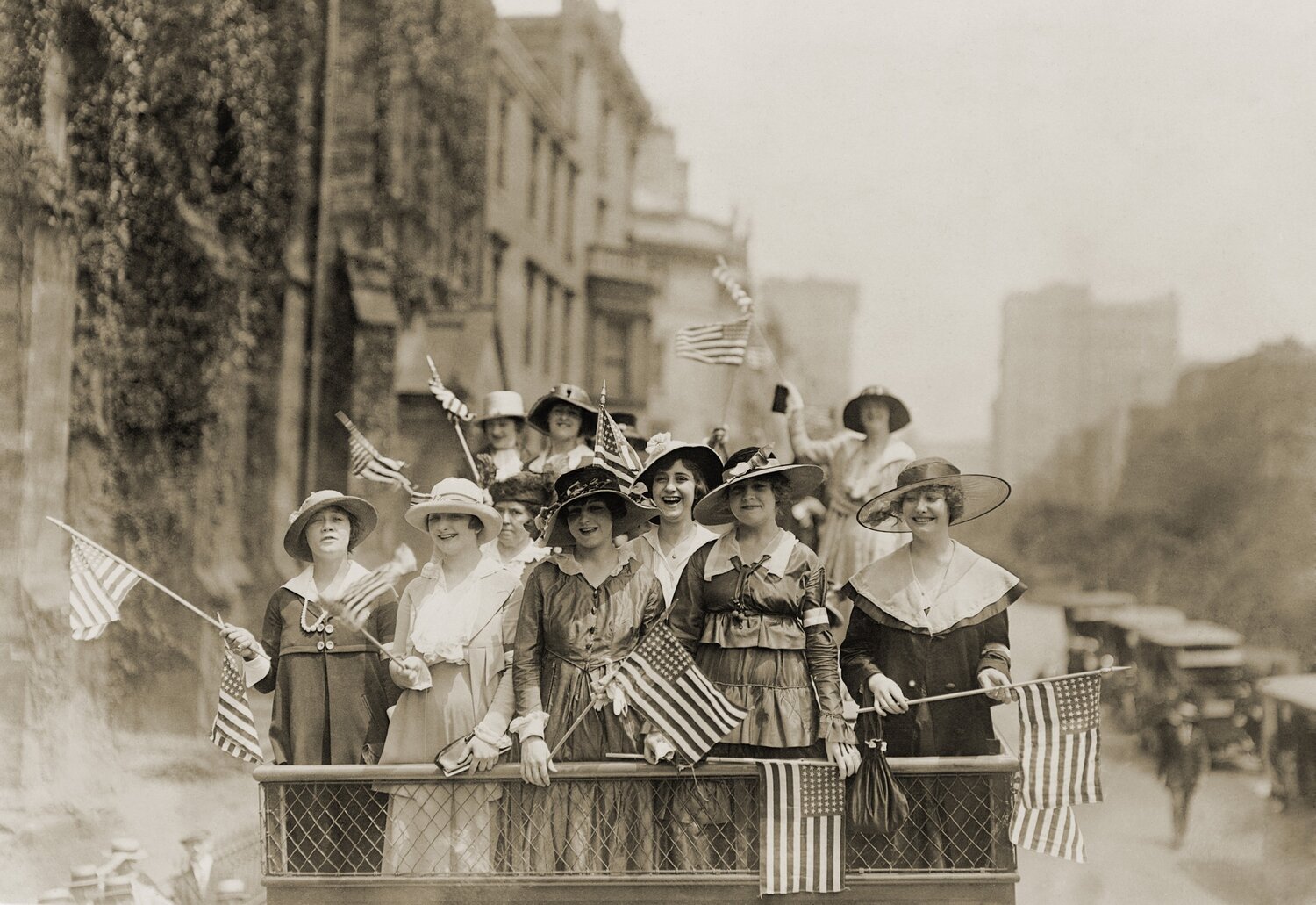 Written by admin
Published
Originally published in the Houston Courant.
One hundred years ago this week, women's right to vote was recognized in the United States. This year, women need to use that right to protect our other guaranteed rights—starting with our right to defend ourselves.
Unfortunately, it's far too easy for all voters—men and women—to take for granted a right that none of us personally fought to enshrine in the Constitution.
Perhaps we will better value our ability to vote when we take a moment to appreciate that the battle to gain this right took nearly a century.
For over seventy years, beginning officially in 1848, the women's suffrage movement fought to let women have a voice at the ballot box. On August 18, 1920, the 19th Amendment was ratified, and for the first time in our nation's history our Constitution declared that U.S. citizens' right to vote "shall not be denied or abridged . . . on account of sex."
We can be sure that the women who exercised their right to vote in the 1920 election did not take the responsibility lightly. They had fought long and hard to be able to cast a ballot, and they wanted their voice to count. Most certainly they wanted to use their vote to elect officeholders who would continue to champion their rights.
In contrast, today's voters are uninformed. Despite the ease of finding information online, many voters today pick a candidate without having researched the options. Some do not even know what races are on the ballot until they go to the voting booth.
And voters are shockingly careless about their choices. Those who help turn out the vote for a candidate are often stunned to hear voters remark casually that they picked their candidate based on the sound of the name, or the tagline on the campaign sign, or the friendliness of the campaign staff.
While those random methods may be fine for choosing a stranger with whom to chat at an evening reception, they are certainly not the way to choose our lawmakers and political leadership. Whether the race is for the President or local school board, we must do a better job of selecting our elected officials.
We owe it to ourselves to do a better job of selecting those who will be in a position to either protect or trample on all of our rights. And we as women need to overwhelmingly throw our support behind those who will defend our God-given rights and Constitutionally protected freedoms.
Our rights are certainly at stake in the upcoming General Election. Now is the time for us women to remember the sacrifice of those who fought for the passage of the 19th Amendment a hundred years ago. Now is the time for us to turn out like never before and vote to uphold our freedoms.
A significant turn of events this year can give us hope that this may happen.
For years, women have been the fastest-growing demographic of new gun owners. From a recent survey by A Girl And A Gun Shooting League, it appears that this is due to women recognizing that a firearm is not simply a piece of sporting equipment; it is the greatest equalizer and our best chance of coming home safe.
This year, the number of gun purchases has grown exponentially. Many of these purchases are from new gun owners. Because women seem to be maintaining our trend as the fastest-growing segment of new gun owners, the number of new female gun owners could have exploded this year.
Most certainly, these new gun owners would want to protect their right to keep and bear arms. If they vote as a bloc to protect our rights—beginning with our gun rights—they could dramatically affect the election results.
Women must not take for granted our important right to vote. Instead, we must work harder than ever to elect candidates who will uphold our right to keep and bear arms—the right that protects all the others.
Join me at gunowners.org/texas to support Gun Owner's Choice candidates.
Recent GOA News & Updates