Texas End-of-Session Report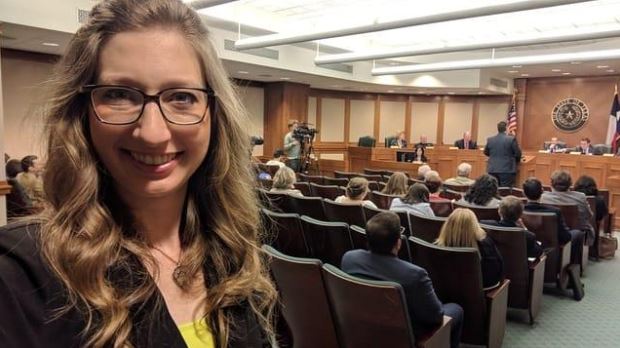 Written by admin
Published
The Good, the Bad, and the Ugly

Please make one more call! Urge Governor Abbott to veto the anti-gun study in the DPS spending bill. Call him today at 512-463-2000 and ask him to exercise a line-item veto on Rider 48 of the DPS budget in HB 1.
Many Gun Control Bills Defeated this Session
The Texas legislative session is over and the results are mostly in.
With your help we successfully killed over 20 gun control bills that either started moving or were poised to move!
Unfortunately, it seems that the legislature just couldn't be bothered to take significant steps to actually stop infringing on your right to keep and bear arms.
Veteran liberty activists are calling this a "do-nothing" session, one of the toughest sessions in recent history.
The public display of a "kumbaya" attitude between the Governor, Senate, and House resulted in tremendous pressure to "go along and get along." Many times, leadership offered a "seat at the table" in an obvious attempt to control and silence the voices of liberty.
However, with your help, we were still able to score some victories, and I'd like to tell you about them!
Session "By The Numbers"
GOA tracked 138 gun-related bills during this fast-paced 140-day session. Of those bills, GOA supported 48, opposed 62, and was neutral or mixed on 28. (Note: our positions on a few bills changed throughout the session based on amended versions.)
Of those, GOA actively worked on 62 pieces of legislation. I presented testimony to the legislature on 40 of them — 21 good bills and 19 bad (including some which switched to neutral after we got them amended).
In the end, 19 of those 138 bills actually passed: 9 we supported, 3 we opposed, and 7 on which we were neutral or mixed.
For details, keep reading . . .
Bills we supported that passed:
Although we are disappointed that no major gun rights legislation was allowed to pass in Texas this year, we still can count these bills as small victories.
HB 1177 (Phelan / Creighton): Constitutional Carry for Disasters does what we want — it gets rid of the license requirement for ordinary Texans to carry handguns — but in a very narrow circumstance.
It allows non-license holders to carry handguns while evacuating during a declared disaster within a certain time frame (generally 168 hours). It allows non-prohibited people to carry in an emergency shelter that otherwise would be a "gun-free" zone with permission from the owner/operator of the premises.
Thank you to Rep. Stickland for bringing amendments to this bill that would have greatly expanded constitutional carry past the time of a disaster! Unfortunately, the substantial amendments failed on points of order. But Rep. Stickland did successfully expand the bill to include all declared disasters (the original bill included only mandatory evacuations).
HB 121 (Swanson / Creighton): balances property rights and gun rights. It gets rid of criminal penalties for LTC holder carrying past 30.06 or 30.07 if they leave promptly upon verbal notice.
The "Suppressor Freedom" bill (HB 2286, Oliverson), also counts as a major victory. Although it did not pass the Senate (Chairman Huffman refused to give it a hearing in State Affairs Committee), it did successfully pass the House with a supermajority, garnering major bipartisan support. (See more about HB 2286 here.)
Other bills of interest:
SB 772 (Hughes):

Protects property owners & managers who allow open and/or concealed carry on their properties; says that the fact they didn't post 30.06 or 30.07 signs can't be used as evidence against them in court.

HB 1143 (Hefner):

Prohibits public & charter schools from regulating the way that their employees store firearms/ammunition in vehicles in school parking lots. This prevents them from creating a

de facto

ban on school employees having their guns in their vehicles.

HB 1791 (Krause):

Rewords the section of law prohibiting governmental entities from prohibiting carry in places where state law does not already prohibit carry. Instead of just saying they can't post 30.06 or 30.07 (or give verbal warnings based on that), it says government entities may not "

prohibit or attempt to prohibit

" an LTC holder

"from entering or remaining on a premises or other place owned or leased by the governmental entity by taking any action…"

HB 3231 (Clardy):

Strengthens our state preemption law by adding that municipalities may not adopt regulations for carry, transportation, storage of firearms; adds firearm accessories to the protected list; specifically protects commerce and prohibits zoning restrictions for manufacturing and selling firearms, ammo, & accessories. Adds a civil remedy — allows people who have been wrongfully restricted to sue and recover damages.

SB 535 (Campbell):

Cleans up language that could make it appear that carry in churches is prohibited. Does not actually change the status quo. LTC holders may still carry in places of worship unless the location has posted 30.06 or 30.07 signs.

SB 741 (Hughes)

: Prohibits HOAs from making any regulations to prevent people from otherwise lawful possession, transportation, storage, and discharge of firearms.
Other gun-related bills that passed (neutral or mixed position):
HB 302 (Paul):

Says landlords may not put clauses in leases that prohibit tenants and their guests from having firearms in their dwellings and en route between their car and their apartment/condo.

While this is definitely a pro-gun bill, the downside for liberty is that it interferes with private contracts.

HB 2363 (Harris):

Allows firearms and ammo in foster homes to be stored together in a safe as long as a trigger lock is used.

The original version of this bill, which we supported, would not have required a trigger lock.

HB 2137 (Burns):

Allows retired law enforcement to get an LTC for free (currently they pay $25; standard is $40).

We support reducing barriers to carry but don't support favors for special classes of people. We'd rather see Constitutional Carry solve this problem.

HB 1078 (Oliverson):

Waives the LTC fee (and DL fee) for people who have a CPR certification.

While it's good for people to have CPR certification, and it's good to reduce barriers to people's ability to carry guns, we'd rather see the license requirement removed.

HB 3706 (Dean):

Allows active & retired railroad peace officers and special cattle rangers special methods to obtain a license to carry more easily.

Since a license is too cumbersome for them to obtain, we'd suggest passing constitutional carry in order to solve this problem for them AND for the general population.

HB 4428 (Tinderholt):

Says that licenses for noncitizens expire at the end of their legal stay, or within 1 year if a time is not specified.
Bad bills stopped:
Thanks to your help with phone calls and emails, we successfully killed 20 gun control bills that had started to move or were poised to move. This includes several leadership priorities.
One of the most spectacular wins actually happened on the House Floor just hours before the deadline for House bills to pass the House.
Chairman Nevarez had proposed a bill (HB 545) to criminalize private gun sales to people who were declared mentally ill without using due process. We fought the bill from the beginning, but unfortunately it still made it to the House floor — and it is very hard to kill a bill that actually makes it to a House floor debate.
But GOA put out a major action alert and you came through for us with a huge number of phone calls and emails. When it came time for HB 545, Chairman Nevarez realized that he didn't have the support anymore and he killed his own bill — on the House floor! (See the video here.)
With your help, we also killed gun control measures such as:
Red flag laws

Gun storage regulations

A mandatory Gun Confiscation Task Force in each county

Changing rules on civilians carrying while intoxicated but allowing law enforcement to carry while drunk

Repealing campus carry

. . . and more insidious government control measures
Additionally, we amended bills to remove language that would have been dangerous for gun owners. Sometimes an author doesn't even realize this language is included, and it's up to us to find it and get it fixed.
Throughout the session, we made it clear that Texans do not support gun control, and they can't hide it under the pretense of "protecting the children" or "keeping women safe." We know that disarming law-abiding Texans makes all of us less safe — including women and children.
And one last action alert to kill gun control . . .
As you may have seen last week, HB 1 (the budget bill) has a gun control rider attached to it, spending $1 million of your money on a government-run "safe gun storage" public awareness campaign.
Now, of course we know gun safety is absolutely important. But it's none of the government's business to get involved. Especially in a campaign with obvious gun control overtones: the intended messaging is to treat guns like an always-dangerous object that should not be easily accessible by anyone, including the gun owner.
We worked with Rep. Schaefer get the rider amended in March so it can't convey that it's illegal to store a firearm that is accessible for self-defense. But still, it needs to go.
Governor Abbott has power to veto this one item with a line-item veto. Please call him today at 512-463-2000 and ask him to exercise a line-item veto on Rider 48 of the DPS budget in HB 1.
Thank you!
If you showed up at the Capitol, testified or registered your position on bills, called or emailed legislators, watched livestreams, shared alerts, donated to fund our work, or told someone else about the great work that GOA is doing — you are a vital part of our work.
Without the involvement of great Texans like yourself, I wouldn't have been nearly as effective.
In the coming days you'll hear more from me about what we can do moving forward in Texas and how to combat the mental health gun control measures that the legislature has passed.
But for now, let's take a moment to celebrate our successes. Thank you from the bottom of my heart to all of you who fought for liberty and helped us achieve these victories this session!
For liberty,
Rachel Malone
Texas Director, Gun Owners of America
Recent GOA News & Updates