Texas is new target for constitutional carry — the unlicensed carry of handguns — in 2019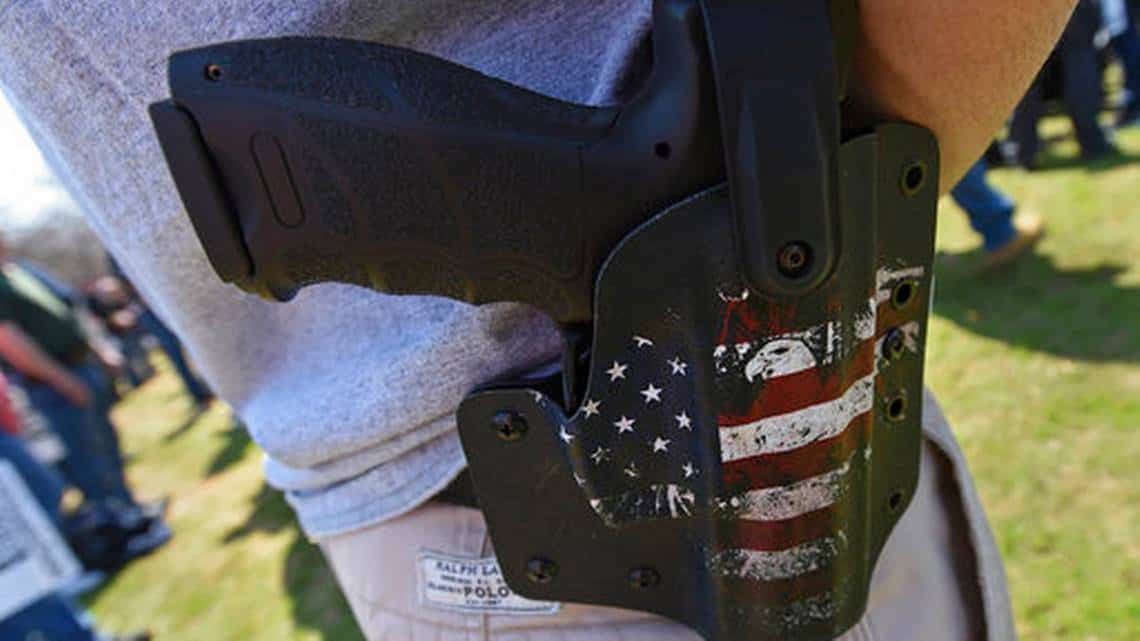 Written by admin
Published
Some gun rights advocates have set their sights on Texas.
That has made the Lone Star State the next battleground for constitutional carry, which would let Texans carry their weapons — openly or concealed — without first getting a permit.
"People talk about taking your guns away to protect you from yourself or others," Tim Macy, chairman of Gun Owners of America, told a group gathered at the Republican Party of Texas state convention Friday in San Antonio. "If these are good ideas, to take your guns away in any manner, why is it OK for (officials such as congressional leaders) to be so protected?"
State Rep. Jonathan Stickland, R-Bedford, proposed constitutional carry in Texas last year but was unable to pass it through the Legislature.
When that bill died, "we made a decision, as much as we can, to help Texas pass constitutional carry next year," Macy said. "We will use resources … to push the Legislature and governor (to make law) constitutional carry."
Click here to see more GOA News articles like this one.
He called on lawmakers to sign pledges promising to support such a law next year.
Stickland was among those who stepped forward to sign the pledge on Friday.
"This bill is getting filed," he said before signing the pledge. "There have been a lot of people who have asked. There's going to be a bill."
Licensed Texans already may openly carry their weapons, or carry them concealed. They also may carry them on some college campuses.
Recent GOA News & Updates